20.01.2011


Hallo there,
a friend asked me, if I'm going to write some more on my blog.
We will see if I'm feeling like, but I quess you will see most of all
pictures over here.
Hope to see you soon

–
Hi,
eine Freundin fragte mich neulich, ob ich mehr auf meinem Blog
schreiben werde. Ich denke (bis auf das hier) wohl eher weniger.
Dafür soll es aber in Zukunft mehr Bildchen zu sehen geben,
Altes und Neues. Ich freu mich, wenn ihr vorbei schaut oder mich
gar irgendwo verlinkt!
Bis Bald!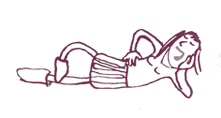 05.01.2011
Hi everyone! This blog is about my work. Have fun!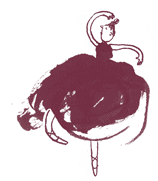 |