Liebe Leute,
ich freu mich so sehr! Und es ist auch ein bißchen verrückt!
Es sieht soo lustig und supertoll aus!!

.
Das Buch "Die schönsten Kinderspiele aus aller Welt" kann man
jetzt in Korea kaufen.
Ein Verlag dort, Green Frog Publishing Co. hat es übersetzt
und neu aufgelegt (ISBN 979-11-5782-020-7).
Das Werkchen erschien ursprünglich bei Moses letzte Jahr.
Geschrieben von Nicola Berger, illustriert von mir.
(ISBN: 978-3897778320) Ein schöner Text dazu hier: –> klick!
-

Dear People!
Last year I illustrated for the german publishing house moses,
a book, written by Nicola Berger…somehow called like that:
"the nicest children's games from all over the world!"
(translation by -english-language-super-hero-ina-)..
The book is now published by a korean publishing house,
Green Frog Publishing Co.

!
I'm very happy about this news, and the book looks awsome!
(Germany ISBN: 978-3897778320,
Korea ISBN 979-11-5782-020-7)

-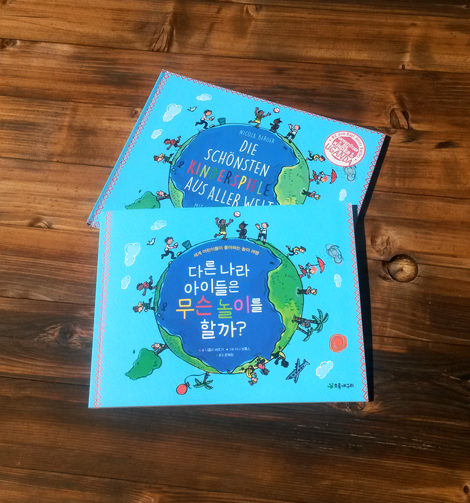 -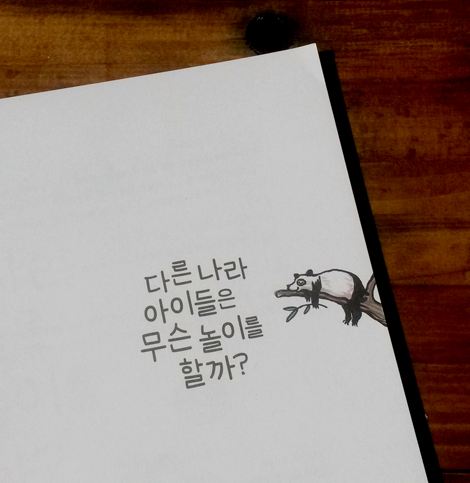 -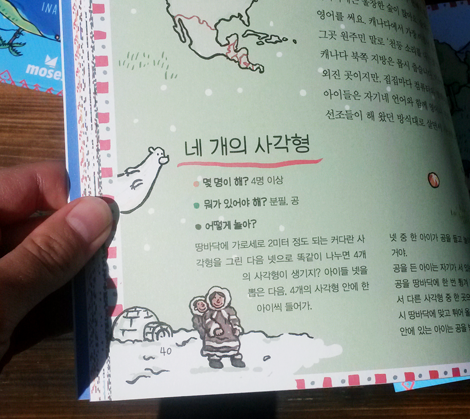 -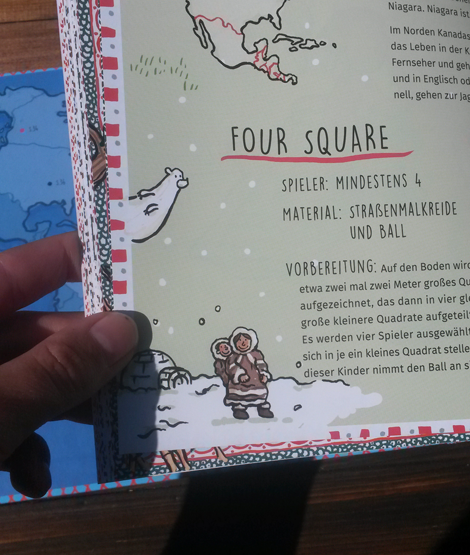 -