ACHTUNG! ACHTUNG! Vom 20. bis 22. April findet dieses Jahr im
Vernissage ist am 20. April 19:00Uhr.
Einlass ist ab 17:00!
Das Programm und weitere Infos : www.illustratoren-festival.de
Kommt zahlreich, ich freu mich!
–
ATTENTION! ATTENTION!! Form 20th to 22nd of April 2012 will be
the Illustration-Festival, at Design Quartier Ehrenfeld – DQE, Köln.
Vernissage is at the 20th of April,
doors open at 5 pm, starts at 7pm.
For more informations and the official program go
to: www.illustratoren-festival.de
I will be happy if you like to Drop by!
–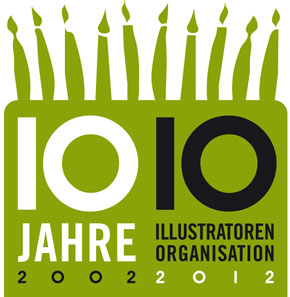 Die Illu12 findet im Rahmen des 10-jährigen Bestehens
der IO statt.
.
.